Games Similar to The Sims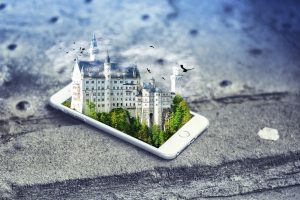 Life simulation games in which the player lives a virtual life or controls some sort of life form are very popular nowadays; almost as popular as online slot games that you can play for free or for real money.
The most well-known and most successful artificial life game to date is without doubt The Sims. After its release in 2000, the game instantly became a success, and it has sold around 200 million copies up to this point in time.
Since The Sims' launch, a plethora of titles packed with similar mechanics and gameplay have surfaced, and they are a great source of entertainment. We've put together a list of some of the best titles similar to The Sims, and if you are a fan of the genre, make sure to check it out.
Second Life is an online life simulation title whose gameplay will appeal to fans of the virtual world genre. Designed with a free-to-play model, the game offers players endless possibilities and the ability to make real money while playing it.
Gamers will explore a vast game world and they will be able to get involved in a large number of activities. One of them will be to create virtual items which they can trade with other users, thus earning real life money.
Youtubers Life is another title similar to The Sims, but unlike the latter, it's not only a life simulation game but also a business simulation game too. Developed and published by U-Pay, Youtubers Life allows players to control a character who is striving to make a career as a YouTube Personality.  
Those who are familiar with the recent trend of becoming a YouTube vlogger will find this game very captivating, as players can pick videos to be uploaded on a YouTube channel, as well as manage the social and educational life of their character.
The third game on our list is RollerCoaster Tycoon. This one is different from other Sims-like games because it focuses on amusement park management rather than being a regular life simulation game. However, it does have common points with the Sims, including the fact that it is mostly about construction and creativity.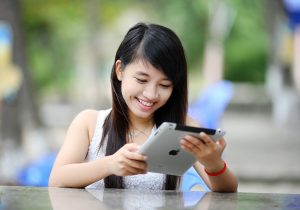 Players get to create different types of rides in all the installments of the game and can customize their construction with different tools and options.
Another great life simulation game is IMVU, a free browser-based role playing game that takes the genre a bit closer to reality. In the game, players will create 3D avatars, explore the game world, meet new people from all over the world, create items, complete quests and engage in all kinds of fun activities.
IMVU is open to users between 13 and 25, but it's important to note that the game offers age-appropriate content.
Finally, Small Worlds is an amazing browser-based virtual world title. The formula of the game is a little different, though, as there are no set goals, offering gamers freedom to do whatever they want to. An interesting feature of the game is the fact that it has many integrated websites within the game world, such as YouTube, Flicker, and so on.